| | |
| --- | --- |
| Posted on September 11, 2015 at 8:40 PM | comments (0) |
These maps provide a detailed illustrative explanation of what some of MUNI's convenient bus improvements will look like September 26th!
Say hello to the new 7X Noriega Express! Previously, the 7X terminated at 4th & Market, meaning passengers would have to transfer to another bus, although the easiest option would be to just walk. Now, the 7X will continue all the way down Market to Main and Steuart, where it will turn around.
This huge improvement to the 7X will officially begin September 27th.
The new and improved 18 46th Avenue and the 57 Parkmerced have been designed to work together to provide seamless transfers between the two lines and other neighborhoods in San Francisco.
The 47 has taken over the 18 around the Lake Merced loop. Several stops have been added to the 57 close to schools and religious structures. The frequency of the 57 will also be increased, from every 30 minutes to every 20 minutes.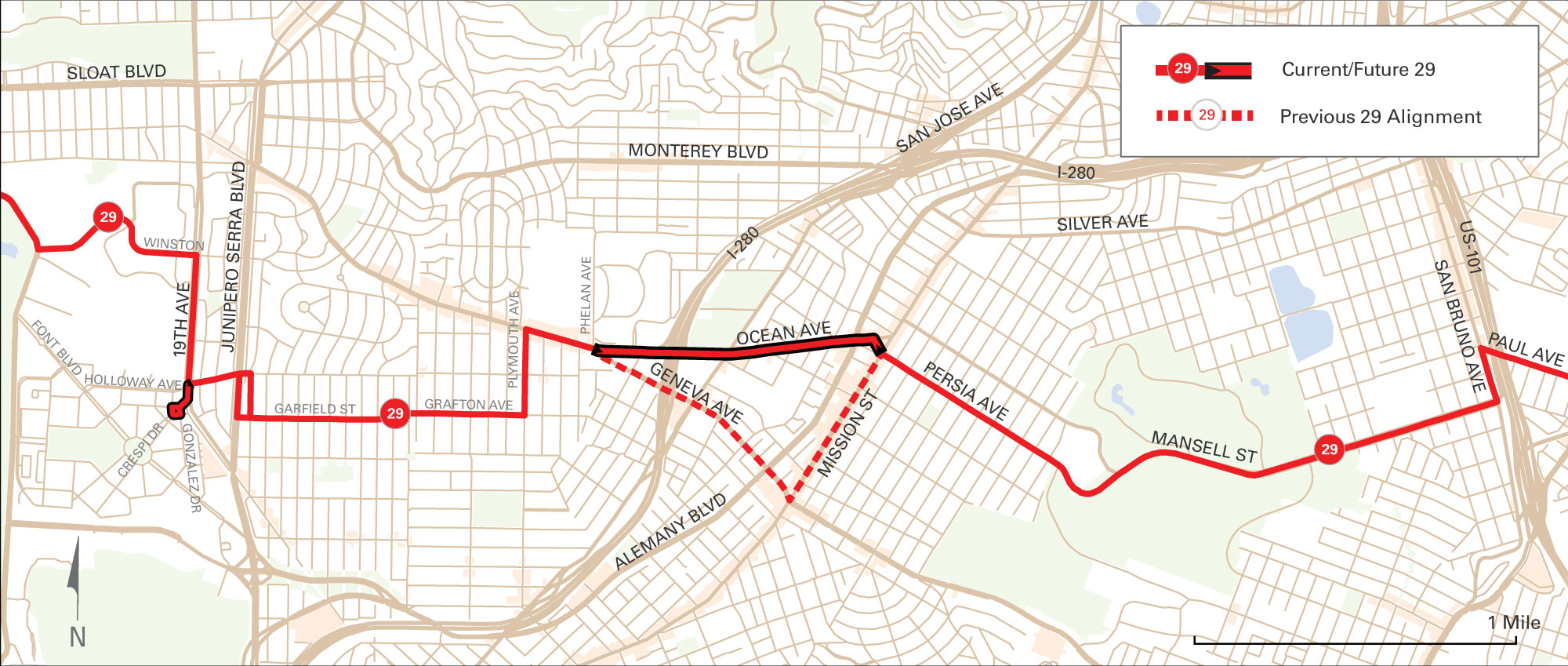 The 29 Sunset is one of the most crowded buses in the MUNI System, and the line is about to be shortened (slightly) for quicker access to other areas. Stops on Mission and Geneva will no longer be served. Instead, the 29 will run along Ocean Ave, saving three minutes.
Next week, we'll explore the changes being made to lines 28, 28R, 43 and 9/9R. For more information on the 57, 7X, 18, and 29, click on https://www.sfmta.com/about-sfmta/blog/closer-look-muni's-sept-26-route-changes.